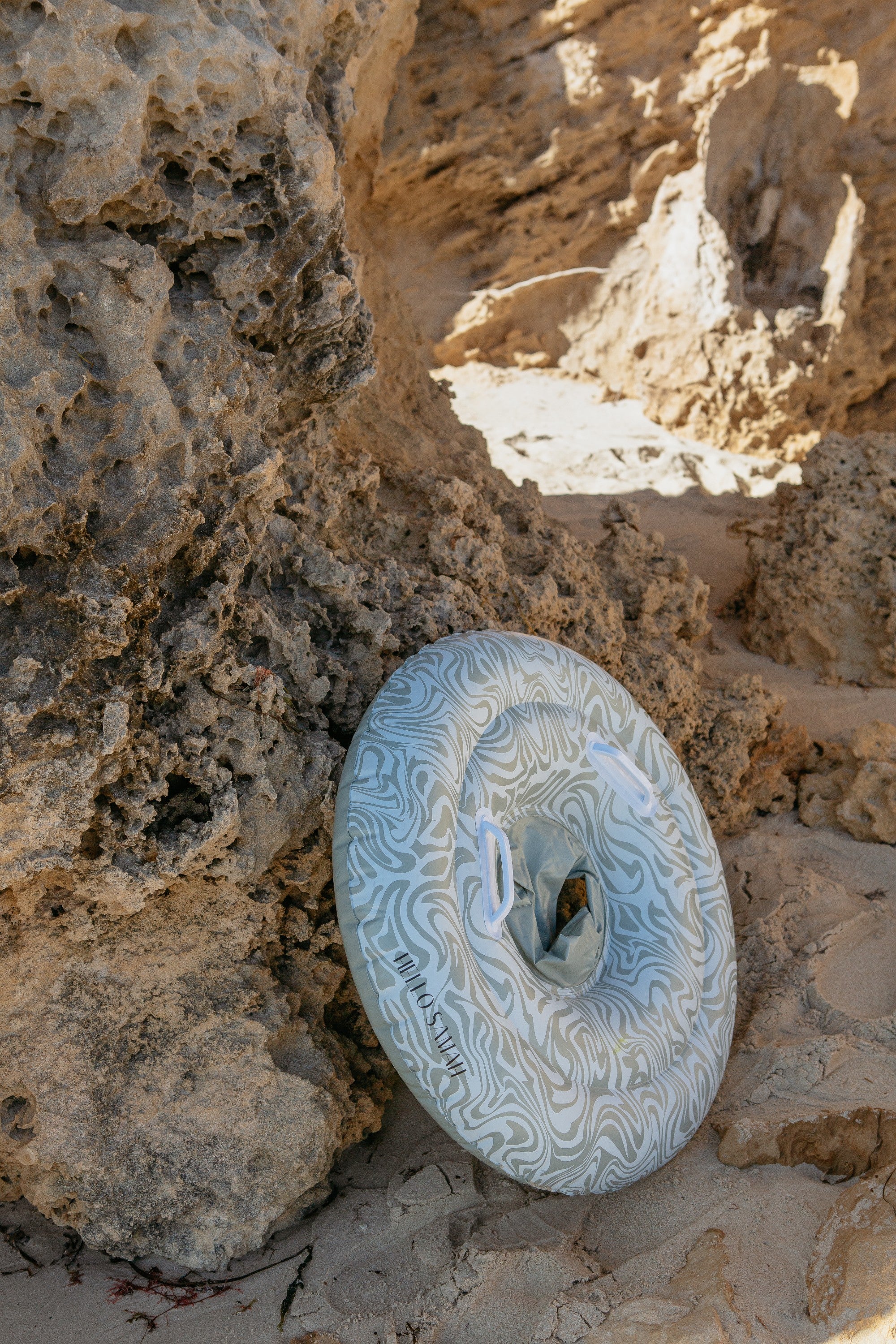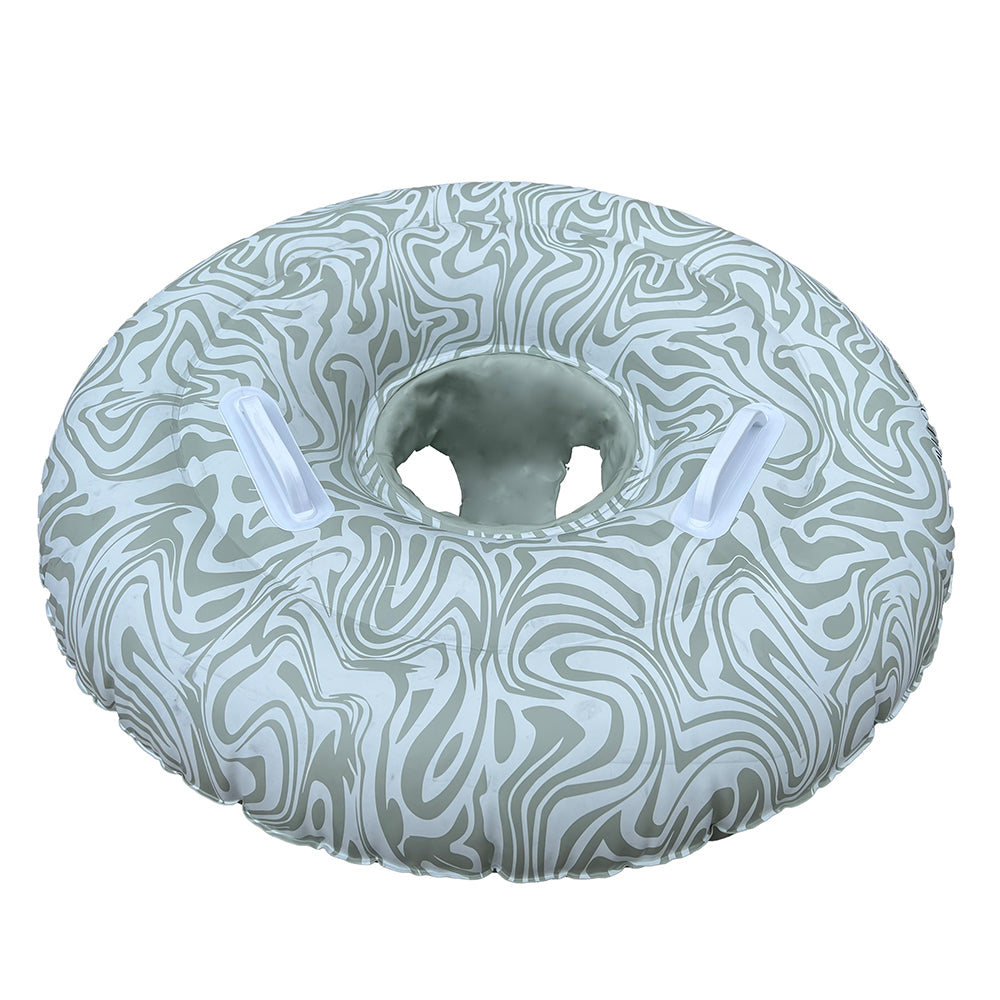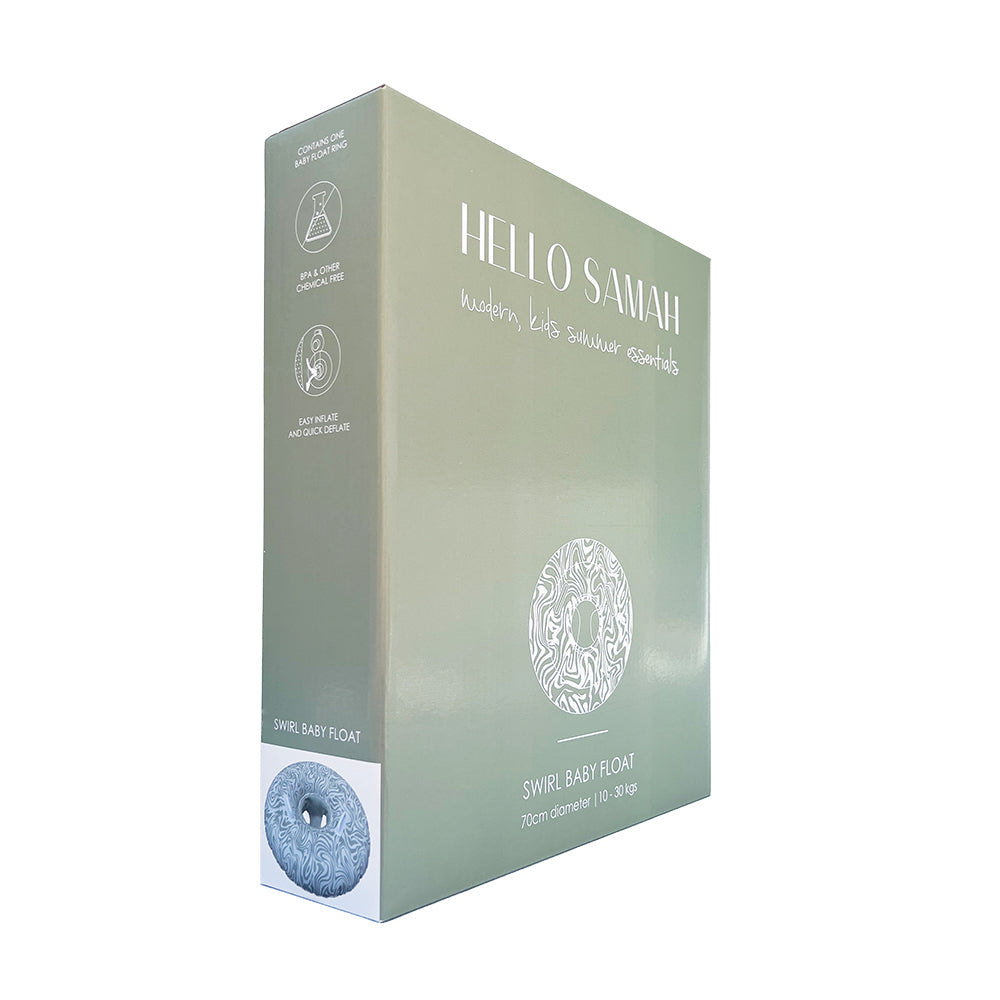 Regular price

$0.00

Sale price

$51.00

Unit price

per
Looking for a great way to keep your little one safe in the water?
With a retro twist and just the right amount of Pist(achio), Swirl is one of the new kids on the block ready to bring ripples of fun to your home.
PRODUCT INFO

70cm in diameter, a big size ring to keep your babies stable and afloat
10 - 30kgs weight recommendation
Modern, on trend designs, in muted pastel colours
Easily inflated, filled, deflated and stored
Safety tested, phthalate, lead and BPA free
Earth-conscious thanks to FSC-approved eco-friendly packaging and durable vinyl that allows you to reuse your products from summer to summer.
Product Dimensions
70cm diameter | 27.55 in diameter
Package Dimensions
25 x 7 x 30 cm | 9.84 x 2.75 x 11.81 in
Package Weight 1 kg | 2.20 lbs
Product Material | PVC
Colour | Pistachio & White
Standard Shipping
Free standard shipping on all orders. Delivery time may vary depending on your location.
Express Shipping
Hong Kong $100 HKD (1 day)
International $350 HKD (1 week)
Returns & Refunds Policy
Don't love your Hello Samah? That's okay, sometimes it's just not meant to be. You'll have 7 days to return your product. The item must be in its original packaging, unopened and unused. Send us a message, we'll share our return details with you, simply pop your item in the post using a tracking number. Once we've received your returned item we will process your refund.
If your product arrives and it is faulty or damaged please send us an email including a photo of the defect to info@hello-samah.com.
Kindly note return's will not be accepted on general wear and tear, damage from sharp objects, extended use in direct sunlight, damage due to over inflation or general misuse of product. If your return request for damaged goods is accepted, you may send your product back to our Hong Kong office and we will refund you.
All refunds are subject to Hello Samah's discretion. Thank you for your understanding.
"Absolutely love our floaty ring and 2 splash pools. The product itself is incredibly well made and the designs are elegant but still so fun. They have made beach and summer days so much easier for the whole family. Love them! Thank you Hello Samah!"
Tessa, Hong Kong
Terrazzo Pool, Cinnamon Stripe Pool, Checkers Floaty Ring
"I am such a huge fan of Hello Samah's products. I've got a float ring and two pools and couldn't be happier with them. We use the pools and float ring all the time as it's very hot in Hong Kong and as soon as my baby is old enough, I'll be buying some armbands! Everything is great quality and the designs are beautiful- the perfect addition to a household who loves the water."
Laila, Hong Kong
Swirl Floaty Ring, Terrazzo Pool, Swirl Pool
"I bought a Daisy inflatable pool for my babies first summer, we loved it!!! Not only is it super cute to look at but its padded bottom makes it super comfortable and safe for my little girl. So glad I've finally found a good quality and beautiful inflatable pool for summer!"
Sarah, Hong Kong
Daisy Pool
"Our swirl baby floaty ring is the best thing I've purchased all summer, it's perfect for my 13 month old son, who loves floating around in the water. It allows me to be hands free while we all have a good time together in the sea. And I love the design and colour, it's modern and fits my aesthetic, love love love and highly recommend!"
Anna, Hong Kong
Swirl Baby Floaty Ring
"I bought a Mint & Moss pool last summer and it was the perfect purchase, our kids had so much fun splashing about. We live in a small apartment so it was the perfect size for our home and two small kids. The padded base was a huge plus and it was easy and quick to inflate, we didn't need a pump. The quality is great and it's stored nicely over the winter months. Our kids cannot wait to get it out again this summer!"
Allie, Australia
Mint & Moss Pool
"5 words to sum up our Hello Samah purchase, beautiful, practical, quality, detailed, fun! Not only do the kids love their inflatable pool, I do too… because its great to look at in the back yard!"
Kelly, Australia
Terrazzo Pool
"I bought the checkers armbands for my daughter, she loves them! It's made swimming stylish and safe all in one! Really good quality and comfortable."
Jenna, Hong Kong
Checkers Armbands